See The Benefits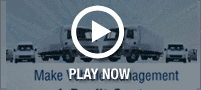 Watch a short presentation about how UR VMS can benefit your city.
Play Now...
The UR VMS Commitment
We've built our brand on consistently delivering results to our partners based on three pillars:


If your municipality's like most, you're struggling with shrinking budgets and a reduced workforce. So instead of spending hundreds of thousands…even millions on vehicle management each year…what would you say if you could actually make your vehicle management a profit center for your city?
Your Solution to Vehicle Management Is Here!
United Road Vehicle Management Solutions (UR VMS) is a subsidiary of URTI, a privately held company offering a variety of customized solutions throughout the United States including:

With significant national experience, industry leading proprietary technology, state-of-the-art equipment, and the most experienced management team in the industry, UR VMS is an unmatched organization that can successfully manage and or provide towing, storage and disposition of police ordered, abandoned and illegally parked vehicles in your city.

UR VMS has fostered strong PARTNERSHIPS with over 20% of the top 50 municipalities throughout the United States. These PARTNERSHIPS have empowered us with over 100+ years of experience and created a wealth of knowledge that we can integrate with prospective state and city agencies. We currently perform over 500,000 towing consignments annually meeting tailored service agreements to those municipalities based on three pillars:



Partnering to bring efficiency to vehicle management
Impounding approximately 300,000 vehicles annually and disposing over 62,000 vehicles, UR VMS presents an opportunity for municipalities to privatize impound and vehicle storage facilities that guarantee efficient impound and release times, safe storage of vehicles, environmentally safe handling of vehicles, as well as on-line vehicle look-up for consumers and data access for municipalities to ensure transparency. Our customized solutions have turned cost centers into profit centers through our proprietary revenue sharing programs.
Partnering to build better Motorist Assistance programs
UR VMS has also been an integral partner and assisted in building many Motorist Assistance Solutions to what they are today. Due to the aggressive concentration in the Traffic Incident Management field these programs are essential to ensure your highways are free of any disabled vehicles that may result in congestion delays. In many states, these programs are considered one of the highest profile contracts being performed.


"Highway incidents cause about 25% of the total congestion on roads. One blocked lane out of three will reduce traffic flow by 50%; two blocked lanes will reduce it by 80%"
Source quote: US Department of Transportation


The service is provided to the general public on all major highways and our program has received high praise from all levels of government. One of UR VMS's current programs provides assistance to approximately 230,000 motorists and coveres over 650,000 miles of highways annually. UR VMS has a variety of customized solutions that have reduced costs and added revenue to local municipalities, state and federal government agencies throughout the country.

PARTNERSHIPS have so many advantages…it's no wonder UR Vehicle Management Solutions is already the solution of choice in many cities and states.

Turn your vehicle management expenses and hassles into worry-free profit center, with UR Vehicle Management Solutions. The Future of Vehicle Management.