See The Benefits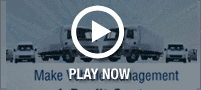 Watch a short presentation about how UR VMS can benefit your city.
Play Now...
The UR VMS Commitment
We've built our brand on consistently delivering results to our partners based on three pillars:

UR Vehcile Management Solutions (UR VMS) has fostered strong PARTNERSHIPS with over 20% of the top 50 municipalities throughout the United States. These PARTNERSHIPS have empowered us with over 100+ years of experience and created a wealth of knowledge that we can integrate with prospective state and city agencies.

Roll your cursor over the city markers below to see the services that UR VMS successfully provides for each city.
Las Vegas, NV

Services Provided:

Municipal Towing
Vehicle Storage Management
Lien Processing
Auto Auctions

Los Angeles, CA

Services Provided:

Municipal Towing
Vehicle Storage Management
Lien Processing
Auto Auctions

San Antonio, TX

Services Provided:

Vehicle Storage Management
Lien Processing

El Paso, TX

Services Provided:

Municipal Towing
Vehicle Storage Management
Lien Processing
Auto Auctions

Dallas/Fort Worth Metroplex, TX

Services Provided:

Municipal Towing
Vehicle Storage Management
Lien Processing
Auto Auctions

Dallas/Plano Metroplex, TX

Services Provided:

Municipal Towing
Vehicle Storage Management
Lien Processing
Auto Auctions

Nashville, TN

Services Provided:

Municipal Towing
Vehicle Storage Management
Lien Processing
Auto Auctions

Chicagoland,IL

Services Provided:

Municipal Towing
Vehicle Storage Management
Auto Auctions

Boston, MA

Services Provided:

Municipal Towing
Vehicle Storage Management
Lien Processing
Auto Auctions
Motorist Assistance

Ft. Lauderdale, FL

Services Provided: