See The Benefits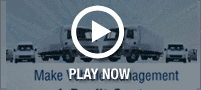 Watch a short presentation about how UR VMS can benefit your city.
Play Now...
The UR VMS Commitment
We've built our brand on consistently delivering results to our partners based on three pillars:


An opportunity to improve efficiency
United Road Vehicle Management Solutions (UR VMS) PARTNERS with local municipalities, state and federal government agencies to manage and operate Impound & Vehicle Storage facilities. Our proven experience has resulted in better service to your citizens, increased reporting levels, as well as improved fiscal results. Your city needs a PARTNER that can provide the highest levels of: Service, Transparency and Savings

UR VMS has extensive experience in serving municipalities; employing a variety of methods to serve the vehicle towing, recovery, impound and storage needs of their respective cities. UR VMS's commitment to customer service, absolute transparency and improved fiscal results has resulted in successful PARTNERSHIPS with many of the major cities across the United States.



proprietary vehicle intake process provides unparalleled
efficiency and accuracy
Through years of experience, careful planning the infusion of cutting-edge technology UR VMS has created a proprietary vehicle intake process that addresses many of the concerns municipalities have with other vehicle storage solutions. With a focus on improving efficiency and accuracy, each vehicle is processed through a number of checkpoints by trained professionals. A basic outline of our vehicle intake process is as follows:


Vehicle Arrives At Designated Drop Area
Staff will conduct a full inspection walk-around with a wireless handheld unit to inventory the vehicle

A picture of the vehicle is recorded and stored with the record of the car

Vehicle damage information is recorded

All data is captured into an electronic data record which is inventoried via a barcode system tag number



Inventory of Vehicle

Inspection data is assigned to a barcode system number or stock number

Vehicle paperwork is also bar-coded to link all information to the vehicle and record

Location of vehicle will be stored in the system



Transparency with Law Enforcement
Over our secure wireless network, the record is instantly updated and then can be replicated to the municipalities server

VIN accuracy is automatically confirmed using a VIN check application

Industry leading training, compensation and benefit programs (with full medical) to ensure an experienced workforce with low turnover


UR VMS believes so strongly in its process that it has made contractual guarantees to other municipalities regarding the specified service levels.
Guaranteed Service to City Constituents
High-quality service available 24 hours a day and 7 days a week

Release times under 30 minutes

Impound times under 15 minutes (for the various towers that tow to the facility)



Guaranteed Service to City and Police
Professional yard conditions and procedures to minimize the city's liability

Environmentally safe handling of leaky vehicles as well as vehicle disposal

Industry leading training, compensation and benefit programs (with full medical) to ensure an experienced workforce with low turnover