See The Benefits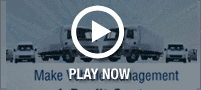 Watch a short presentation about how UR VMS can benefit your city.
Play Now...
The UR VMS Commitment
We've built our brand on consistently delivering results to our partners based on three pillars:


Abandoned vehicles are a nuisance to cities and their citizens. UR VMS can help you turn the problem into a revenue generating profit center
With on-street parking at a premium and the economy making it tough for some to afford costly repairs, abandoned vehicles on city streets are a persistent nuisance. They take up valuable real-estate and can be an eyesore for neighbors. Many have been occupied as a breeding ground for drug use or create a liability exposure for the city when it comes to kids playing in or around them.

United Road Vehicle Management Solutions has customized many different programs and PARTNERED with many cities and municipalities to help clean-up their city streets. These customized programs resulted in a revenue sharing process that generated hundreds of thousands in revenue BACK to the local government turning the persistent nuisance into a profit center.


Click Here to Find Out More...



| | |
| --- | --- |
| | � UR Vehicle Management Solutions |