See The Benefits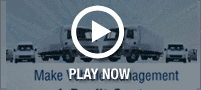 Watch a short presentation about how UR VMS can benefit your city.
Play Now...
The UR VMS Commitment
We've built our brand on consistently delivering results to our partners based on three pillars:

Sep 22, 2010 10:41 ET
United Road Towing, Inc. Launches UR Vehicle Management Solutions
Customized Service Offering Gives Municipalities an Opportunity to Solve Financial and Operational Challenges

MOKENA, IL--(Marketwire - September 22, 2010) - United Road Towing, the industry leader in towing, impound management, vehicle disposal, and motorist assistance solutions, has announced the creation of a new service offering to address specific financial and operational challenges facing municipalities across the country. The new offering is called UR Vehicle Management Solutions (UR VMS) and focuses on delivering exceptional service, absolute transparency and substantial savings or increased revenue for municipalities.

UR VMS has already made significant improvements to towing and vehicle management programs in major municipalities throughout the United States including Chicago, Phoenix, and San Antonio. UR VMS has been able to draw on these experiences to develop proprietary methodologies, customized software and innovative technologies to gain a true advantage in providing an efficient and transparent environment for towing and vehicle management programs.

Ryan Davids, Former Vice President of Business Development, said, "We've successfully infused logistical technologies into our existing partnerships with municipalities and law enforcement to create a completely transparent environment. Our customized software solutions have produced measurable results in a variety of areas that have long been a challenge for municipalities."

Jerry Corcoran, Chief Executive Officer and President of United Road Towing, added, "During these difficult economic times, we are excited about the launch of UR Vehicle Management Solutions. United Road Towing and now UR VMS have proven successful not only in privatizing municipal programs but also turning these programs into significant profit centers to relieve the burden on tax payers."

Back to News...